TeamKid
An interactive kid's ministry that involves children from preschool through the 6th grades. TeamKid is a fun, high-energy Bible-based ministry that encourages kids to know Jesus Christ and grow in their relationship with Him. Every part of TeamKid – Bible stories, scripture memory, life application, singing and recreation – all connect to teach kid's life through Christian discipleship. TeamKid is each Wednesday evening 5:30-7:30 PM beginning September 4, 2019, and then through the school year. A bus pickup and drop-off service for children is available and a full meal is served each Wednesday, free of charge, to all who come. Call the church to reserve a spot on the bus for your children.
Sunday School
Sunday morning small groups for all ages. Children's classes range from nursery to 6th grade, Youth – 7th through 12th grades. Adult classes range from young to senior, men/women classes to mixed adults.
Missions
We strive to reach out beyond our doors to minister to our neighbors near and far. Our Missions committee seeks to find and ways to meet people where they are and how we, the church, can be of assistance. A Mooreland community food pantry is open 9 AM to 12 PM Monday through Friday and 1 PM to 4 PM Monday through Thursday.
Prime Timers
The active seniors of our church include all ages even though they are primarily of the retired age. They go on short day trips, have game and movie nights plus more.
Rest Home
Singing, preaching, and teaching every6 fourth Sunday of the month at Heritage Manor, Mooreland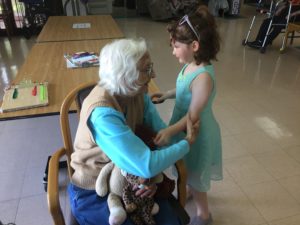 The Pregnancy Center
Jesus told us, his disciples, to make disciples of all nations. One of the most important values of First Baptist Church Mooreland is our mission to the world. It begins in our own community, and spreads overseas to every nation.
TeamKid Ministry
Every Wednesday during the school year First Baptist Church Mooreland shows God's Love to the children and youth of our community through our TeamKid Ministry. Everyone from the teachers to the dishwashers are there to love and serve our community through this ministry. It takes many people to run TeamKid and our church loves every minute of it. We are in constant need of people to serve in various roles, this is a great place to serve God and our community.
Missions
First Baptist Church Mooreland is thrilled to be part of the spread of God's kingdom around the world. We are active in sending missionaries and supporting these missionaries with our money and with our prayers. We encourage all of our people to respond to God's call for laborers, whether it means that they move to a foreign country or live and minister in our own community.
Worship
God-honoring worship is something we strive for. Many church members get involved in our music ministry. These volunteers are an important part of the ministry of First Baptist Church Mooreland, using their talents and gifts to glorify God.
Prayer Ministry
Prayer cannot be overestimated. Prayer moves the hand of God. First Baptist Church Mooreland is a body of believers dependent upon prayer, and committed to God's sovereignty. Each Wednesday, those who are not involved in TeamKid ministries come together for a special time of Prayer and Bible Study.
Children's Church
In order to give our children the best Bible teaching possible, First Baptist Church Mooreland holds a children's church service in conjunction with the main service. This special time gives kids more opportunity for interaction and learning in a context and manner that may be better suited to their age and learning styles. Our friendly children's church volunteers have an endless stream of creativity. Youth Ministry Our Youth Ministry's goal is to learn to Love God, Love Each Other, and Live as Christ. We do this through discipling, and offering opportunities for service as well as fellowship. We believe that the church is a family and we are a part of that family. Our mission as Christians is to fullfill the Great Commission and to love your neighbor as yourself, all our activities reflect that mission.